Meet Our Staff
Head Teacher
Ms Miranda Gibbs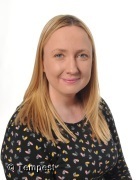 I have been a Catholic Head Teacher for 8 years now and this is my second year here at St Modwen's. I have absolutely loved my move to Burton, as a big fan of both marmite and swans! I am proud to be a member of our vibrant parish of Saints Mary and Modwen and am very grateful to Father Stephen who helped me to settle in to my new life here. I love working with children- every day is different. The children here at St Modwen's are so inspirational, with so many talents and above all they are spiritual and compassionate. We are regularly complimented on our pupils' behaviour by visitors to our school and our proudest moments are when we receive feedback from those who visit, monitor and inspect many, many schools, comparing us very favourably indeed! We continuously reflect on the messages from Pope Francis about mercy and the children are very forgiving towards each other during those times when they are less than perfect! My training background is in English/Drama with primary education and it has been wonderful to increase performance and drama opportunities for the St Modwen's pupils. In my spare time, I enjoy aerial circus skills training, socialising with friends and family and watching Liverpool win. I also support children who are in the foster care system as a respite foster carer. I have professional involvement with the National Association for Head Teachers union, representing Head Teachers at annual conferences and branch meetings.
I enjoy working with other schools to improve opportunities for all of our pupils. We have a close connection with our feeder school Robert Sutton. We are also involved in the Religious Education cluster with Catholic schools in Lichfield and Tamworth. Within the last twelve months we joined the Burton Cooperative Trust as associate members, in order to create working relationships between our staff and the staff from several local schools to share ideas and learn together; it has been fantastic!
We welcome visitors to our annual open days and prospective parents anytime; come along and meet our friendly, welcoming, highly talented staff team!
Thank you for visiting our website, we hope you enjoy surfing it. If you have any feedback about our website or about any of our provision we would love to hear from you.

Yours in Christ
Ms Miranda Gibbs
Head Teacher
Deputy Head Teacher
Mrs J Wardle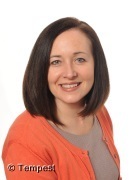 I have been at St Modwen's for 12 years and have had the great pleasure of watching it grow from a one -form entry school at our previous site on Belvoir Road to a two- form entry at our new site on Tutbury Road. During my time at the school I have taught in all 3 key stages and I became SENCo in January 2015 and Deputy Headteacher in April 2015. We have an amazing school building with fantastic facilities but the best part of working at St Modwen's is watching the children grow and learn each day. I love music and enjoy playing the guitar for our weekly Mass and hymn practice and I have recently taken up the harp. With 3 boys and a dog to keep me busy, finding time to practise is at times quite tricky!
Assistant Head Teacher
Miss O Shaw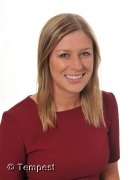 I have been a teacher for over 6 years and joined St Modwen's 5 years ago. I have taught in all year groups in Key Stage 2 and am now in Year 6 for my second year. This is my second year as Assistant Head and my third year as English co-ordinator. I really enjoy teaching English, and am passionate about developing a love of reading in all children! I love being a part of the supportive, kind and friendly team here at St Modwen's, and also being able to see the children achieve and grow academically, socially and spiritually throughout their time with us. During my school holidays, I enjoy reading, cooking and travelling!
Assistant Head Teacher
Mrs L Chadfield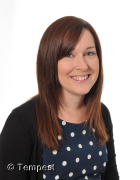 I have been a teacher for over 7 years and I am currently Assistant Head, EYFS Leader and Maths Leader at St Modwen's. I have taught throughout all of KS1 and have thoroughly enjoyed helping children to develop across the phase. My passion lies in Early Years where children have their very first experiences of school and I, along with my team of great staff, am able to nurture their love of learning from a young age. Our focus is on developing independent learners who are able to achieve their full potential as they continue their journey through school. In my spare time I enjoy spending as much time as possible with my three young nephews who keep me active!
SENDCo
Mrs V Kirkpatrick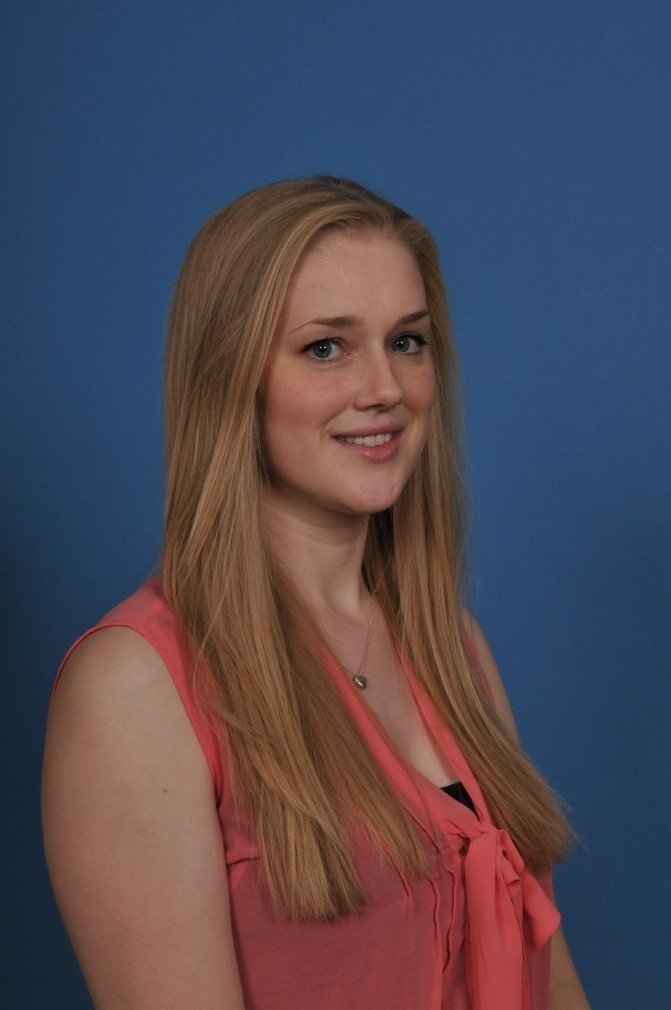 I have been a teacher for over 8 years and joined St Modwen's 4 years ago. I have a long standing love and passion for St Modwen's School as a proud past pupil. I have taught in both Key Stages and was previously KS1 leader and Maths coordinator. I became SENDCo in March 2018. Every child deserves the opportunity to reach their full potential, this is something I am passionate about and I strive to achieve this by meeting and supporting children's individual learning needs as part of my role. During my spare time I enjoy spending time with my young family and visiting places of interest!
Phase One Leader
Miss J Crutchley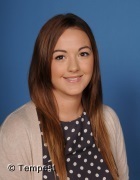 I have been a teacher for over 4 years and joined St Modwen's as a Year 1 teacher 3 years ago. This is my first year as Acting Key Stage 1 Leader and my second as a Year 2 teacher. I am thoroughly looking forward to developing the Key Stage so that all children can achieve their full potential. I am particularly passionate about ensuring the wellbeing of our children to ensure that they are fully equipped, both mentally and academically, for the transition into Key Stage 2. During my spare time I enjoy reading and practicing yoga as well as baking the odd treat for my nephew and niece!
Headteacher

Ms M Gibbs

Deputy Headteacher

Mrs J Wardle

Assistant Headteacher

Miss O Shaw

Teaching staff

EYFS

Mrs L Chadfield (EYFS leader and Acting Assistant Headteacher)

Miss R Harcombe

Year 1

Miss Z Mallinson

Mr J Heald

Year 2

Miss J Crutchley (Acting KS1 Phase Leader)

Miss A Smith

Year 3

Miss T Gilmore

Mr T Brassington

Year 4

Mr D Read

Miss H Goodman

Year 5

Mrs L Perkins

Mr D Quinn

Year 6

Miss O Shaw (KS2 Phase Leader)

Specialist teachers

Mrs J Wardle (SENCo)

Teaching Assistants (various classes and groups)

Mrs A Pratt (HLTA)

Mrs A Aspin

Mrs G Arnold

Mrs Buckley

Miss T Bull

Mrs N Horobin (HLTA)

Mrs Kwiatkowska

Mrs B McGinty

Miss N Miller

Mrs J Swift (Assistant SENCo)

Mrs C Thompson

Miss L Abbey

Mrs M Drake

Mrs S Furniss

Mrs M Venning

Lunchtime supervisors

(various classes and groups)

Mrs G Arnold

Mrs G Clemson

Mrs S Furniss

Mr Hussain

Mrs T Joyce

Mrs Kosinska

Mrs J Makson-Klepacz

Mr Rooney

Miss N Miller (Play leader)

Mrs L Harvey (Play leader)

Miss I Inwood (Play leader)

Miss J Hollywood

Mrs S Preece

Mrs M Venning (Snr Supervisor)
Bursar

Mrs J Dennis

Front Office Manager/PA

Mrs C Rooney

Clerical Assistant

Mrs M Machin

School Leadership Support Officer

Miss A Downer

Caretaker

Mr N Hubbard

Cleaning Services

provided by Chartwells

Catering

provided by Chartwells

Breakfast Club staff

Mrs M Venning

Mrs S Furniss

Mr Rooney

After School Club

Miss N Miller

Miss I Inwood

Mrs A Ali-Fordjour

Mrs Biernacik-Roik

Nursery

Mrs A Pratt (Nursery Manager)

Mrs E Buckley

Mrs A Simpkins