Please click here for the link to the revised attendance policy.
Please note our new address:
St Modwen's Catholic Primary School,
Tutbury Rd
Burton on Trent
DE13 0AJ
Staffordshire County Final
Congratulations to the girls' football team for performing brilliantly at the Staffordshire County final. They proved themselves to be one of the best teams in the county! For more information, visit our sport page.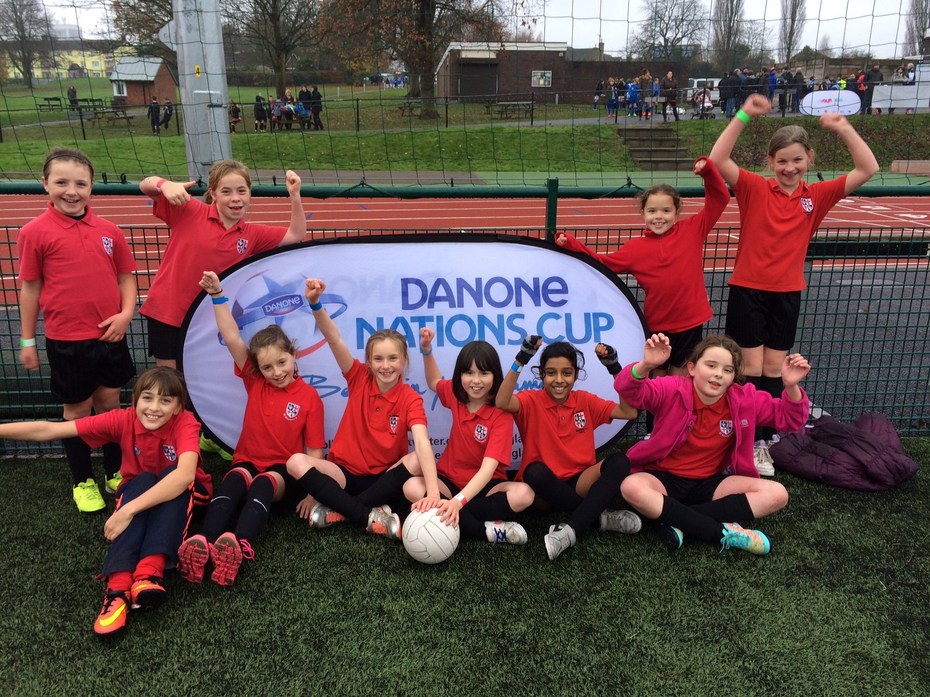 St George's Park Visit
On November 5th, 32 children went to St George's Park to receive coaching during the important visit of UEFA President, Michel Platini. He was joined by Greg Dyke (FA Chairman) and David Gill (Ex-Man Utd Chief Executive). The children were delighted to meet them. The children were selected due to their 'excellent attitudes' in coaching sessions at St Modwen's. We were the only school there.
See the following link, our children feature in the video of Platini (1 minute into the video). The video also appeared on Sky Sports News.
http://www.thefa.com/news/st-georges-park/2014/nov/michel-platini-st-georges-park-visit
Please visit our sport page for more information on the trip.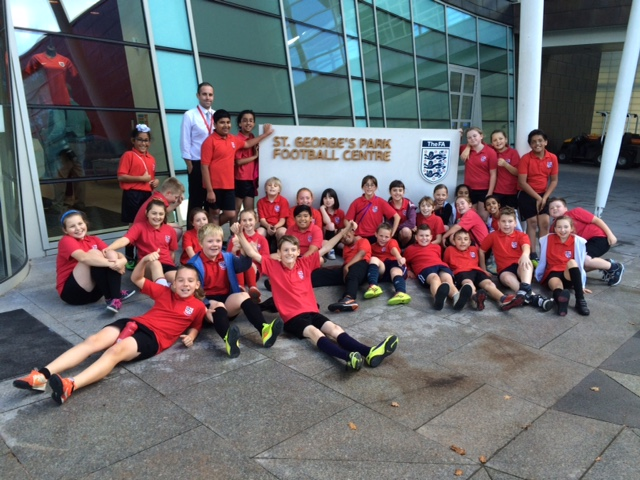 For many of the children, it was their first time visiting St George's Park.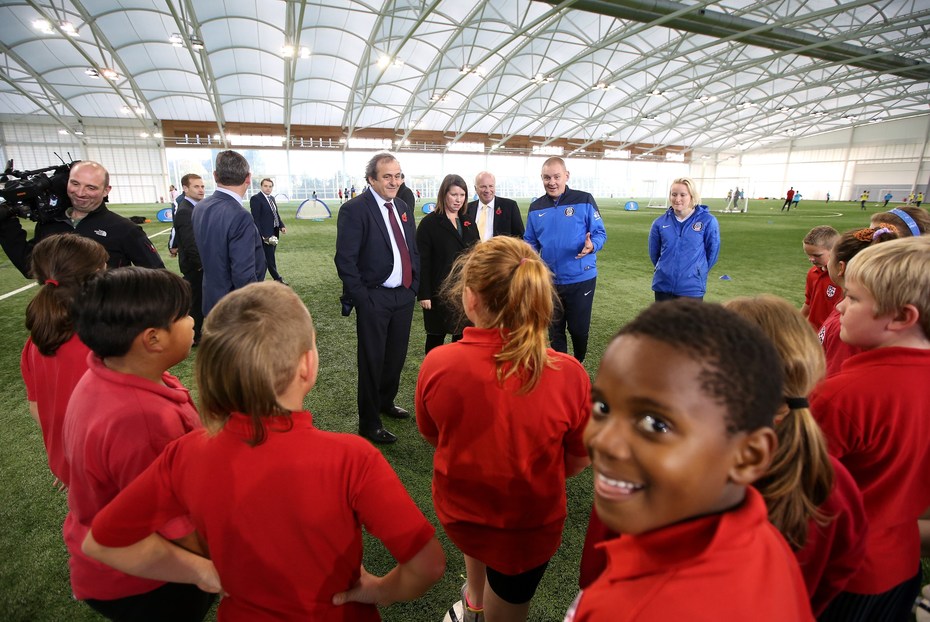 Michel Platini (UEFA President and former French international superstar) meets the children.
School Games Gold Award

St Modwen's have been awarded the highest level Sainsbury's School Games Mark - the Gold award! It reflects the outstanding participation in School Games events. The children have once again done the school proud competing in a multitude of sporting events.